SAY HELLO TO THE EASIEST WAY TO...
Create, Update and Delete Domain Based Email Accounts Directly from WordPress.
WP Email Manager makes it a breeze to create domain based email accounts from WordPress.
Fill the form below to create a demo.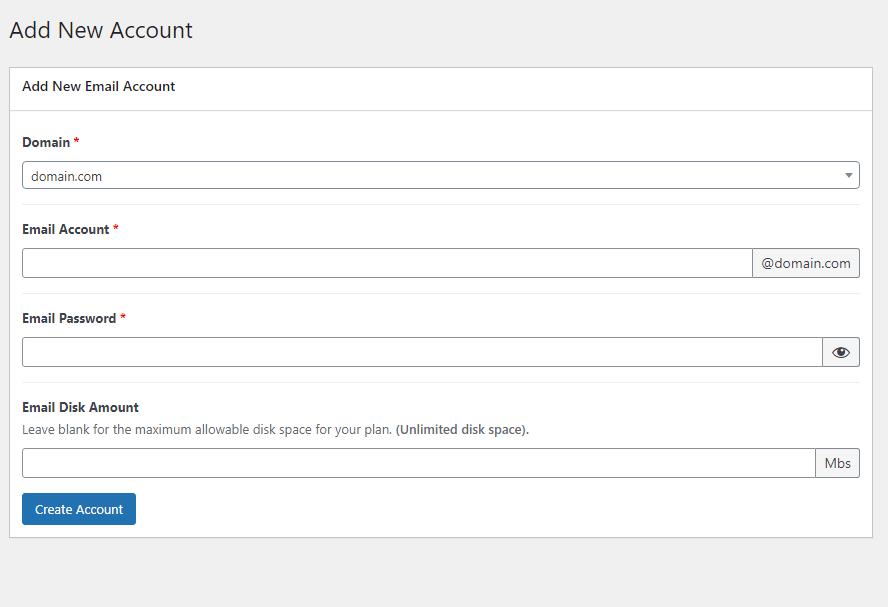 Email Account Creation
Easily Create New Email Accounts
WP Email Manager enables you to create domain based email accounts such as info@mybusiness.com from the WordPress admin or frontend when using the Frontend Addon, which is provided for free.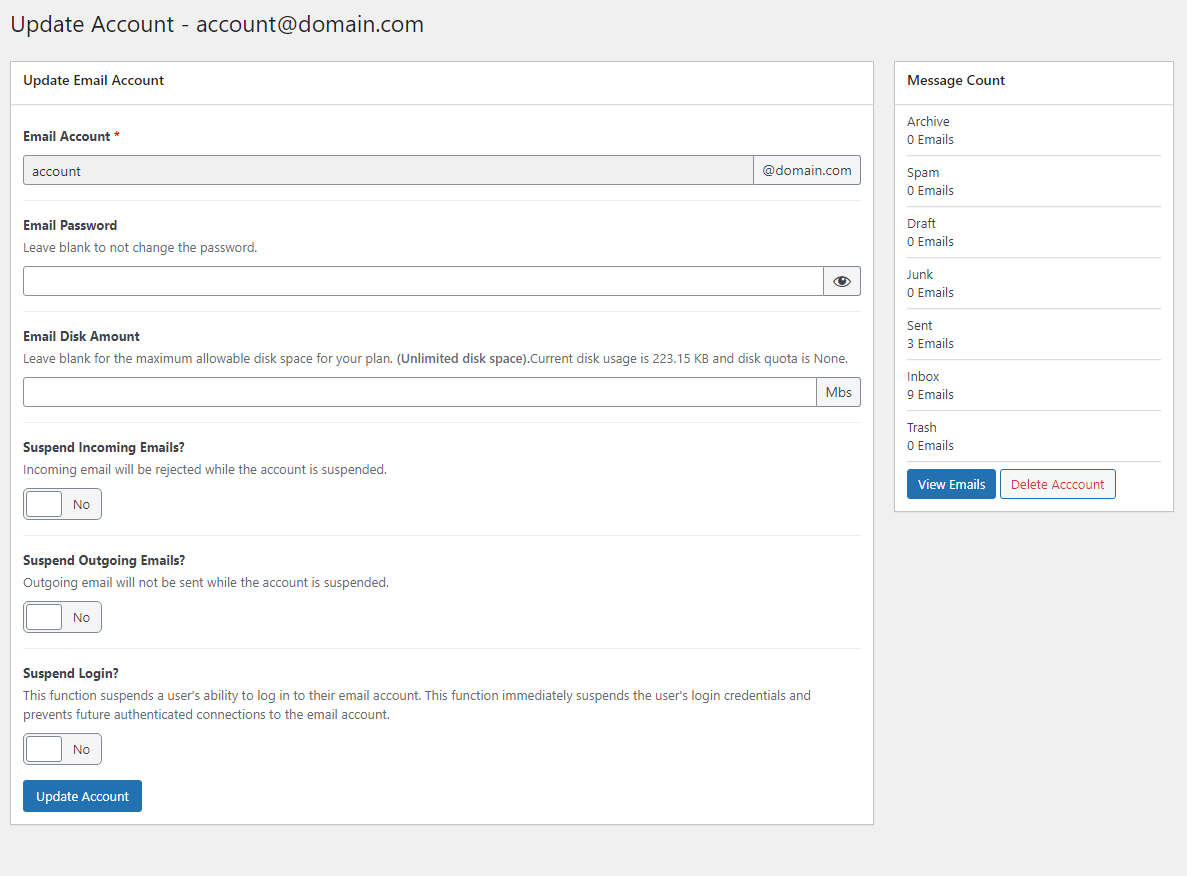 Update & Suspend Email Accounts
Easily Manage Email Accounts
With WP Email Manager, you can :
Update email account passwords.
Update email account disk quota.
Assign email accounts to specific WordPress users using the User Accounts addon.
Suspend email accounts.
Delete email accounts
All from WordPress.
Email Domain and DNS Administration
Easily Manage Domain DNS Records
With WP Email Manager you can manage domains in your email server and their DNS records if they use Cloudflare DNS hosting.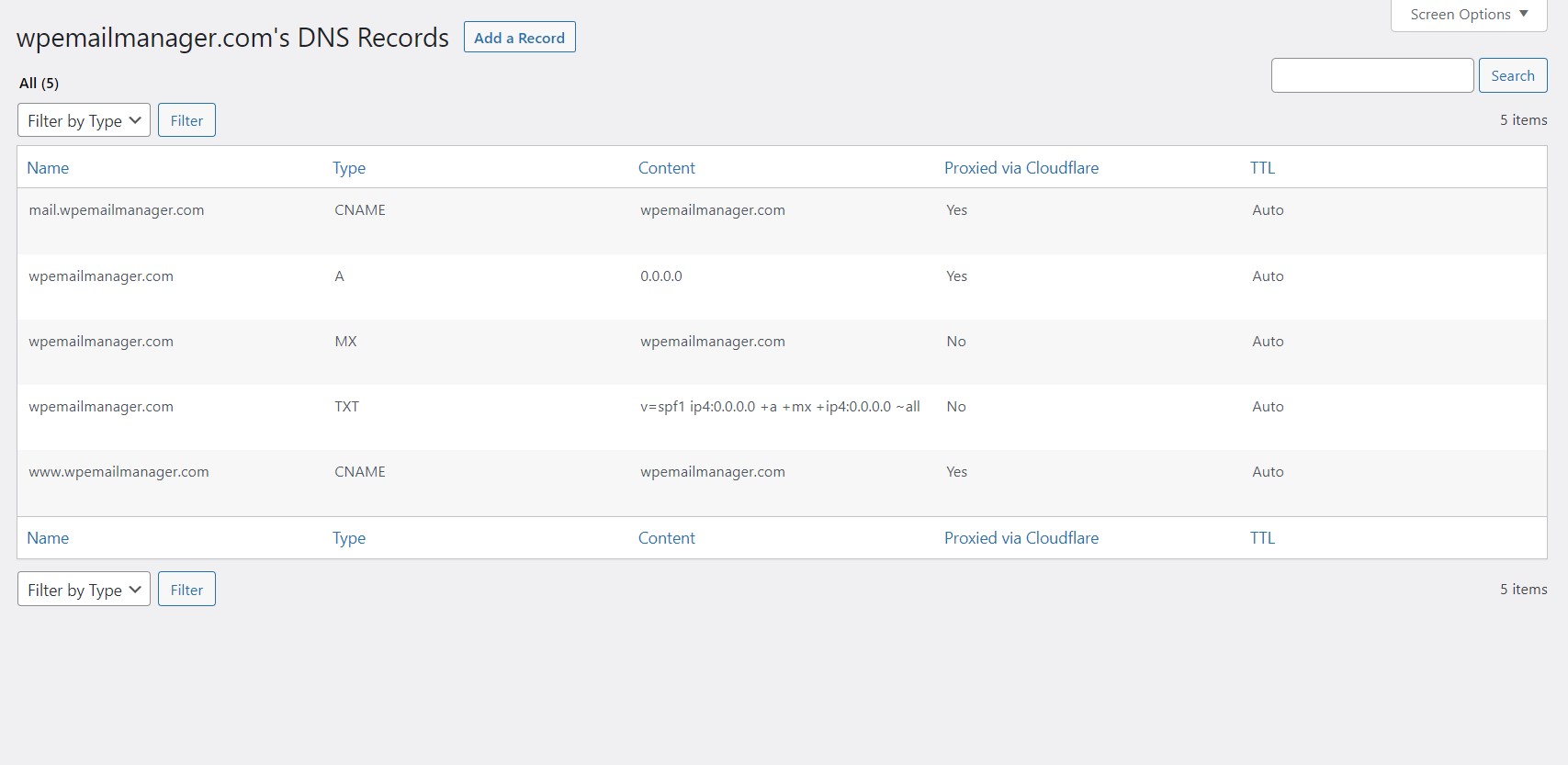 Email Hosting
Sell Email Accounts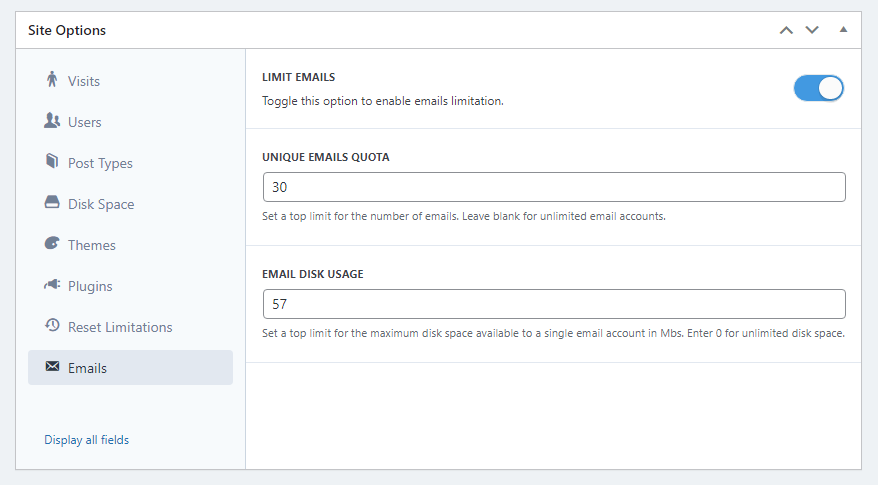 Website as a Service
WP Ultimo Integration
Do you provide a Website as a Service platform using WP Ultimo? You can now provide your clients with email hosting. 
You no longer need to redirect your customers to other email service providers. Limit and charge your customers for the number of email accounts they can create based on their WP Ultimo subscription.